Gay Orlando: The Latest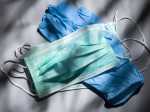 A high-ranking federal official in late February warned that the United States needed to plan for not having enough personal protective equipment for medical workers as they began to battle the novel coronavirus.
Mario Lopez and Mark Wahlberg's workout video went viral, and the reaction has set in.
Alt-right "Twinks4Trump" founder Lucian Wintrich recently held a "Corona Potluck" at his East Village apartment.
The coronavirus pandemic sweeping the globe has not only left many anxious about life-and-death issues, but it also has left people struggling with a host of less obvious, existential losses.
Running out of at-home workout ideas? We've got you covered.
The spring breezes of 2020 are carrying more than just tree pollen. There's a whiff of paranoia in the air.
The National Athletic Trainers Association has partnered with the Go4Ellis platform on an app aimed at helping trainers assist understaffed hospitals.
Sam Smith is delaying the release of their upcoming third album and giving it a new name.
Embattled actor Jussie Smollett broke his social media silence to cover Steve Wonder's "A Place in the Sun" amid the coronavirus pandemic.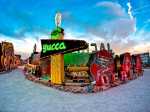 While The Neon Museum is temporarily closed due to COVID-19 safety measures, it offers several ways to #NeonMuseumFromHome and stay engaged.
After India scrapped its anti-gay law for a second and final time in 2018, Singaporean equality advocates hoped for the same in their country. But a March 30 court decision dashed that hope.
"Losing My Mind: A Sondheim Disco Fever Dream" puts some 40 of his songs — some well known, many not — through an electronic dance filter, resulting in a terrific listen.
A nurse with asthma, a grandfather with cancer and a homeless man with no known family are wracked with coronavirus-induced fevers. Which one benefits from the hospital's limited resources?
Formula One team Mercedes has helped to develop a breathing aid that could keep coronavirus patients out of intensive care and ease some pressure on Britain's strained health service.
The stunning 2019 defeat of a plan to implement such a policy in Connecticut — a solidly blue, or liberal-leaning, state — shows how difficult it may be to enact even "moderate" solutions.
The fact is, if you want a high-tech car today it can quickly get expensive. With that in mind, the experts at Edmunds have picked their favorite high-tech vehicles for under $36,000.
Here is our go-to list to help keep your hands clean and nourish your skin after washing.
The mayor of the nation's second-largest city warned that the coronavirus may become so pervasive, families ought to prepare for how they will isolate themselves at home without infecting others in their households.
The streets of Stockholm are quiet but not deserted.
Locked down due to the coronavirus pandemic, the nightclubs in the German capital have decided to keep the beat going — at least online.