Google says it's opening a privacy focused engineering center in Munich, Germany, in its latest move to beef up its data protection credentials.
Facebook toughened its livestreaming policies Wednesday as it prepared to huddle with world leaders and other tech CEOs in Paris to find ways to keep social media from being used to spread hate, organize extremist groups and broadcast terror attacks.
In a report published Tuesday, Citizen Lab said a years-old, multilingual campaign was aimed at seeding anti-Saudi, anti-Israel and anti-American stories across the internet.
Spyware crafted by a sophisticated group of hackers-for-hire took advantage of a flaw in the popular WhatsApp communications program to remotely hijack dozens of phones, the company said late Monday.
Consumers can pursue a lawsuit complaining that iPhone apps cost too much, the Supreme Court ruled on Monday, adding to Apple's woes that already include falling iPhone sales and a European investigation.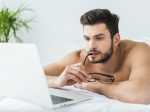 Manipulation through behavioral psychology techniques can occur quietly and leave little trace. If we don't establish rules of the road now, it'll be much harder to detect and stop later.
San Francisco is on track to become the first U.S. city to ban the use of facial recognition by police and other city agencies, reflecting a growing backlash against a technology that's creeping into airports, and motor vehicle departments.
Costs for cable and video services like Netflix are rising. One alternative is a free service such as Pluto, Tubi or Popcornflix. They have ads and stream shows and movies that tend to be older, like the original "Roseanne" or "Fight Club."
Former Army intelligence analyst Chelsea Manning says she'll refuse to testify on Thursday before a second grand jury investigating WikiLeaks. But if a judge finds her in contempt of court again, she could wind up back in jail.
Facebook CEO Mark Zuckerberg is meeting French President Emmanuel Macron as the tech giant and France try to pioneer ways of fighting hate speech and violent extremism online.