1 thru 10 of 4372 Stories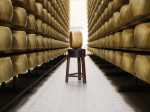 U.S. consumers who appreciate the tang of aged Italian Parmesan cheese as an aperitif or atop their favorite pasta dish are stocking up ahead of this week's tariff hike and as dairy producers in the two countries square off.
There are endless products available from creams to gummies and beauty products. And now, some have even chosen to incorporate CBD into foods.
The secrets are really nothing too obscure. What's important is checking off as many boxes as possible to optimize the fruit size.
So is red meat good or bad for you? If the answer were only that simple.
Does Halloween bring out your sweet tooth? Yummy Cookies offers 10 fun ways to celebrate the holiday for revelers of all ages.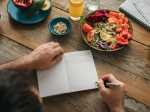 If you're eating meat on a daily basis, it appears you're in the minority — according to new research.
Domino's Pizza had a weaker-than-expected third quarter with pressure building from third-party delivery services like UberEats and DoorDash.
The union representing workers at pork processing plants sued the federal government on Monday to challenge a new rule that allows companies to set line speeds and turn over more food safety tasks to company employees.
Students at a North Carolina university say their dining hall is serving them undercooked food and broccoli filled with worms.
Arguably the crown jewel of the poultry world, duck in all of its unctuous decadence beckons us, especially with the chilly months approaching. Here are four can't-miss restaurants for your canard craving.
1 thru 10 of 4372 Stories