President Donald Trump's spokeswoman Sarah Sanders pushed back Friday against allegations that special counsel Robert Mueller's Russia report exposed a culture of lying at the White House.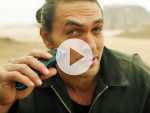 "Aquaman" is clean-shaven.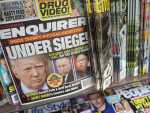 The National Enquirer is being sold to the former head of the airport newsstand company Hudson News following a rocky year in which the tabloid was accused of burying stories that could have hurt Donald Trump's 2016 presidential campaign.
It's now up to Congress to decide what to do with special counsel Robert Mueller's findings about President Donald Trump.
President Donald Trump sought the removal of special counsel Robert Mueller, discouraged witnesses from cooperating with prosecutors and prodded aides to mislead the public on his behalf, according to the report from Mueller.NANCY BENAC, CHAD DAY, ERIC TU
Public at last, special counsel Robert Mueller's report revealed to a waiting nation Thursday that President Donald Trump had tried to seize control of the Russia probe.
Despite recusing herself from the case, Chicago's top prosecutor weighed in on the allegations against Jussie Smollett last month, telling a deputy that she believed her office had overcharged the "Empire" actor.
The elite academies that educate officers for the nation's armed forces have begun to implement the Trump administration's ban on transgender service members.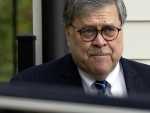 After nearly two years of waiting, America will get some answers straight from Robert Mueller— but not before President Donald Trump's attorney general has his say.
Taylor Swift, TV journalist Gayle King and soccer star Mohamed Salah are among the six famous faces featured on the covers of Time's annual "100 Most Influential People in the World" issue.