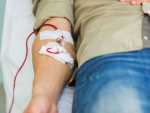 There's good news... sort of... for gay men in France who wish to donate blood: They will soon be able to do so after only four months of complete celibacy instead of a full year.
Fewer mock commando raids to test nuclear power plants' defenses against terrorist attacks. Fewer, smaller government inspections for plant safety issues. Less notice to the public and to state governors when problems arise.
The deadly Ebola outbreak in Congo is now an international health emergency, the World Health Organization announced Wednesday after a case was confirmed in a city of 2 million people.
Is a peek into the future worth your privacy in the present? That concern was pushed to the spotlight this week with the resurgence of a smartphone app that uses artificial intelligence to transform your current face into your younger and older selves.
Janet Jackson and rappers 50 Cent and Future have been added to the lineup for the Jeddah World Fest, the concert in Saudi Arabia that Nicki Minaj pulled out of after human rights organizations urged the rapper to cancel her appearance.
Israel's education minister has apologized for controversial remarks about homosexual "conversion therapy" and intermarriage among Diaspora Jews that drew widespread criticism in Israel and the U.S.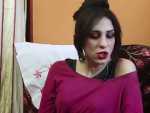 An Egyptian rights group says authorities have released a transgender woman held for more than four months in connection to a call for protests.
Egypt on Saturday opened two of its oldest pyramids, located about 25 miles (40 kilometers) south of the capital Cairo, to visitors for the first time since 1965.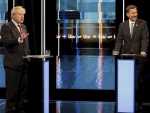 The two contenders to become Britain's next prime minister raised the Brexit stakes by saying they will discard a contentious part of the European Union divorce deal agreed by outgoing leader Theresa May.
An anti-Brexit activist who won a major legal case against the British government said Sunday she will go to court again if the next prime minister tries to force the U.K. out of the European Union without a deal.