1 thru 10 of 1354 Stories
Cardboard cutout wedding guests will make for a not-so-cookie-cutter wedding as a Michigan couple prepares to tie the knot during the coronavirus pandemic.
J.K. Rowling is hoping a dash of Harry Potter will help families confined to their homes during the coronavirus pandemic.
Reunited and it feels so good!
Elmo, Rooster and Cookie Monster are doing their part to help keep kids safe as the coronavirus pandemic grinds on.
A fixture on television, actress Julie Bowen of "Modern Family" is doing the same thing as millions of other people during the widespread coronavirus shutdown.
Sunday was Mother's Day in Britain and the government had a stark message for millions of citizens: Visiting your mom could kill her.
As COVID-19 cases spread across the nation, disrupting daily routines for the living, growing numbers of U.S. businesses and families are changing how they deal with the dead.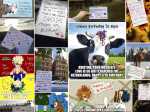 A Norwegian mother appealed to Facebook to help celebrate her children's birthdays.
Roy Moore's 2018 Senate run was derailed by allegations that the former Alabama chief justice had inappropriate contact with underage girls, but that's not stopping a Moore-founded group from coming for your marriage.
Parents, mental health experts, school leaders and researchers are trying to understand why suicide by children ages 10 to 14 has gone up and up. The suicide rate for that age group almost tripled from 2007 to 2017.
1 thru 10 of 1354 Stories