Gay Orlando: The Latest
Investment bank Citi decided Monday to keep its sponsorship of Justin Thomas, condemning the anti-gay slur he muttered and requiring him to donate a "meaningful portion" of his deal as part of an active role in LGBTQ causes.
Mayor Bill de Blasio says New York City could administer 500,000 COVID-19 vaccine doses a week if it had enough supply, but instead has been forced to put off opening mass vaccination sites as it waits for vaccine production to speed up.
Those who can serve customers outdoors, on patios or sidewalks, are coming up with creative adaptations that can make dining possible in the frigid depths of winter, but is it safe?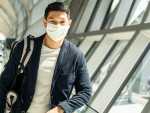 A vaccine passport "could be the golden ticket to rebooting travel," but how long will it take to get the double dose, and what technology is being developed to prove it?
President Joe Biden is signing an order Monday reversing a Pentagon policy that largely barred transgender individuals from joining the military.
Republican Liz Cheney shot shade at her fellow Republican Matt Gaetz as he heads to Wyoming to speak at a rally seeking her resignation from Congress.
Justin Bieber took to Instagram over the weekend to reflect on the DUI charge he received back in 2014, which resulted in his smiling mugshot photo going viral at the time.
Dominion Voting Systems filed a defamation lawsuit on Monday against Donald Trump's personal lawyer Rudy Giuliani, who led the former president's efforts to spread baseless claims about the 2020 election.
YouTube sensation JoJo Siwa thanked fans for support after she came out over the weekend. She additionally opened up about how she's not ready to talk labels on how she specifically identifies.
In the Swedish town of Borås a tradition has grown over the past five years of building a large snow sculpture in a roundabout after a snowstorm. The latest has gone viral.
Lawmakers in Honduras are on track to amend that nation's constitution in a way that will more deeply enshrine anti-LGBTQ bias in bedrock law.
Haaz Sleiman, one of the cast in the upcoming Marvel film "Eternals," shared his take on the upcoming movie's introduction of a married gay superhero and the film franchise's first same-sex kiss.
It shouldn't surprise anyone that the cranky Christian group One Million Moms are not fond of the Cadbury Creme Egg ad campaign featuring two men sharing one of the seasonal treats.
There is some evidence that a new coronavirus variant first identified in southeast England carries a higher risk of death than the original strain.
A new feature profiles LGBTQ people who have broken into that elite club of millionaires and billionaires.
The CEO of Stellantis, the carmaker created from the merger of PSA Peugeot and Fiat Chrysler, said Tuesday that the tie-up will help preserve jobs, factories and the 14 storied brands.
A raging pandemic, tumultuous presidential election and deadly Capitol insurrection have combined to make the annual tradition of Dry January more moist than air-tight for some.
Straining to handle record numbers of COVID-19 patients, hundreds of the nation's intensive care units are running out of space and supplies and competing to hire temporary traveling nurses at soaring rates.
President Joe Biden on Monday will formally reinstate COVID-19 travel restrictions on non-U.S. travelers from Brazil, Ireland, the United Kingdom and 26 other European countries that allow travel across open borders, according to two White House officials
The owner of West Hollywood gay bar Faultline has confirmed an earlier report that the establishment has closed down its longtime location. The bar will hopefully reopen elsewhere in the future.