1 thru 15 of 8148 Stories
A support system, advocacy portal and resource guide, Solace empowers transgender individuals through their transition through a tech-savvy and easy-to-use app.
A whole new rainbow-colored universe is about to open up on your browser with the advent of the ".gay" domain extension.
Kim Kardashian West, Katy Perry and Leonardo DiCaprio are among celebrities taking part in a 24-hour Instagram "freeze" on Wednesday to protest against what they say is parent company Facebook's failure to tackle violent and hateful content and election m
The owner of TikTok has chosen Oracle over Microsoft as the American tech partner that could help keep the popular video-sharing app running in the U.S., according to a person familiar with the deal who was not authorized to speak publicly about it.
T-Mobile is pushing to offer internet service to schools that are doing online learning with a program aimed at low-income students who don't have access.
Amongst their accomplishments, Megan Pope lists "thirst-trap satirist." They is also a Brooklyn-based playwright and comedy person, journalist and podcast producer. Check out their latest "thirst-traps."
The leaked recordings were hardly a political bombshell: The apparent conversations between Joe Biden and Ukraine's then-president largely confirm Biden's account of his dealings in Ukraine.
A lot of people dream about different ways to make real money doing things that they already enjoy doing. Even more people want to make easy money using their computer or smartphone, but what many people don't know is that it is easier than you think.
TikTok is admitting to restricting some LGBTQ-related hashtags in countries where the video app is available as part of its "localized" approach to moderation.
A recent survey about sexual practices during the COVID-19 lockdown shows the extent the pandemic has affected personal behavior.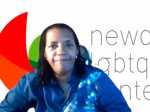 Trolls aimed hateful memes and images at participants of an August Zoom seminar for LGBTQ Blacks organized by the Newark Public Library and the Newark LGBTQ Community Center.
There was something wet coming the way of the population of the British county of Essex last Saturday, which the BBC forecasted with a surprising graphic.
WikiLeaks founder Julian Assange appeared in a London court on Monday to fight a U.S. extradition request, at a high-stakes hearing that was delayed by the coronavirus pandemic.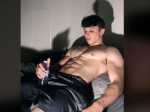 After a TikTok of two female soldiers dancing to Cardi B's "WAP" went viral last month, attention is being paid to those in the military posting thirst trap videos with some considering them conduct unbecoming.
With just two months left until the U.S. presidential election, Facebook says it is taking more steps to encourage voting, minimize misinformation and reduce the likelihood of post-election "civil unrest."
1 thru 15 of 8148 Stories