Top Story
Sixteen thousand tons of Bethlehem Steel collapsed in a matter of seconds Sunday as a demolition crew imploded Martin Tower, the defunct steelmaker's former world headquarters...
1 thru 10 of 48086 Stories
The battle for Cuba's economic future is being waged on its beaches. And at its all-inclusive resorts, dive sites and cobblestoned colonial plazas.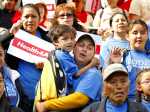 California lawmakers are considering proposals that would make the state the first in the nation to offer government-funded health care to adult immigrants living in the country illegally. But the decision on who to cover may come down to cost.
Alabama Public Television has chosen not to air an episode of the PBS children's show "Arthur" because it included a same-sex wedding.
Hit a button, and you're "transformed" into a woman. The beard disappears. The face and jaw smooth out. The hair floats jauntily around the shoulders.
Democratic presidential candidates are mourning a 23-year-old transgender woman in Texas who authorities say was the victim of "homicidal violence."
A former nurse charged with sexually assaulting an incapacitated woman who later gave birth at a Phoenix long-term care facility has appealed a court order requiring a test to determine if he has HIV or other sexually transmitted diseases.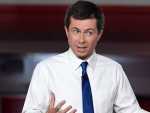 Whether to appear on the nation's top-rated cable news channel has become an unlikely marker for the divergent strategies top Democrats vying for the White House are employing.
President Donald Trump voiced confidence Monday in his ability to win a repeat victory in Pennsylvania in 2020 and took a fresh swipe at one of his leading Democratic rivals.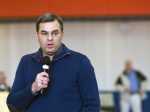 A Republican congressman from Michigan on Saturday became the first member of President Donald Trump's party on Capitol Hill to accuse him of engaging in "impeachable conduct."
A 23-year-old transgender woman seen on a widely circulated video being beaten in front of a crowd of people was found dead over the weekend in a Dallas shooting, police said.
1 thru 10 of 48086 Stories