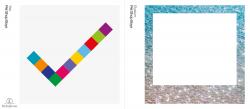 Enter to win reissued versions of Yes and Elysium - the second set releases from the Pet Shop Boys' CATALOGUE: 1985-2012 - a landmark series of remastered Parlophone studio albums packaged with "Further Listening" albums of additional and previously unreleased material! Both albums will be packaged with an extensive booklet in which Neil Tennant and Chris Lowe discuss each song, illustrated with many archive photographs.

This reissue of Yes includes - alongside the remastered original album - Pet Shop Boys' previously unreleased monitor mix of "The loving kind," a song which became a Top 10 hit for Girls Aloud, as well as previously unreleased demos of songs from the 2010 Young Vic theatre production, My Dad's A Birdman. Pet Shop Boys mixes of "Did you see me coming?," "The former enfant terrible" and more are also included.

Elysium, originally released in 2012, was seen by some as a shift in sound and direction for Pet Shop Boys. The darker lyrical themes are reflected in the record's sound. Neil Tennant said: "It is deep in terms of the sound-got a lot of sub-bass-it's sort of deep in terms of subject matter, the way it's expressed. But I think it's the Pet Shop Boys' most beautiful album." The "Further listening" album of additional material features previously unreleased demos entitled "Vocal," "She pops" and "In slow motion," as well as Pet Shop Boys mixes and remixes of "Leaving" and "Memory of the future."

The Nightlife and Yes reissues will be available October 20. Pre-order Now:

'Yes'
'Elysium'

http://petshopboys.co.uk
http://facebook.com/petshopboys
http://twitter.com/petshopboys
http://instagram.com/petshopboys

Enter to win!

Thanks for visiting EDGE!



Enter this contest
If you already have an account with EDGE, all you need to do is log in; we'll pull your address information from your account and simply ask you to verify it. If you do not yet have an account with us, register now! It's easy and free, and you'll never have to type in your personal information again. If you prefer to enter this information manually, you can use the manual entry link below.
Register
Manual Entry
Click here for contest rules.
* Please be aware that creating multiple accounts for the same person will disqualify you.