A debate over Germany's devotion to budget austerity is intensifying as the outlook for the economy dims and public pressure grows to address big issues such as global warming.
Always a pillar of the house music scene for gay and gay-friendly participants, this festival represents a true cult that continues to attract Canadian, American and European fans.
A naïve streak is running through the collections on preview during Milan Fashion Week — with a return to simpler times, yesteryear prints and patterns and unfussy silhouettes.
In a recent interview, 2020 Democratic presidential hopeful Pete Buttigieg said he "can't even read the LGBT media anymore."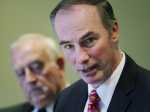 The former administrator for Iowa's third-largest city is suing the area's biggest newspaper, claiming that its coverage was unfair and cost him his job, in a case that has alarmed advocates for press freedom.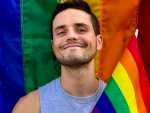 NBC has bought a comedy about a gay father and son called "Like Son, Like Father" from writers Nick Lehmann and Matt Hubbard. The show is now in development
Walgreens and a Google affiliate are testing drone deliveries that can put drugstore products on customer doorsteps minutes after being ordered.
Sound checks echoed from a distant main stage while Daniel Martinez whirled and danced at dusty makeshift festival grounds just after sunset in Rachel, the Nevada town closest to the once-secret Area 51 military base.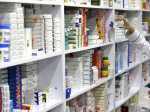 A cheap, daily pill that combines four drugs has been tested for the first time in the United States to see if it works as well among low-income Americans as it has in other countries to treat conditions leading to heart attacks and strokes.
The Washington, D.C., Council is considering legislation that would bar people charged with violent offenses from claiming they acted in self-defense after learning the victim was gay or transgender.