1 thru 10 of 4456 Stories
The apparent suspension of Jeanine Pirro is squeezing Fox News Channel in two directions.
An unusual ending to ABC's long-running attempted love matches on "The Bachelor" paid off for the network.
James Corden is returning to host the 73rd annual Tony Awards.
Astrophysicist Neil deGrasse Tyson will return to the air on two TV shows that had been put on hold for a sexual misconduct investigation.
Fox News weekend host Jeanine Pirro's show didn't air a week after her comments questioning U.S. Rep. Ilhan Omar over her wearing a Muslim head covering. No explanation was given.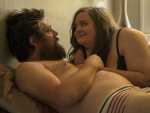 There's more to Hulu's "Shrill," which hits the streaming service on Friday, than you may expect.
Netflix is canceling "One Day at a Time" after three seasons.
NBC is shaking up late-night TV, giving Carson Daly's slot to a woman of color who's a star on YouTube.
This season of "The Bachelor" may have begun with 30 women competing for Colton Underwood's heart but the season was turned upside down when front-runner Cassie Randolph bowed out of the competition.
"Queer Eye" returns for its third season on Netflix Friday and for better or for worse, it sticks to its formula that propelled it into a cultural hit.
1 thru 10 of 4456 Stories