Top Story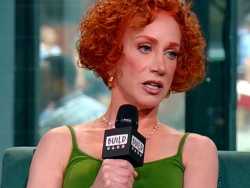 As if fallings out and feuds with CNN's silver fox and the president of the United States weren't enough, Griffin is also on the outs with lesbian comic Ellen DeGeneres. ...
1 thru 10 of 13844 Stories
"Avengers: Endgame" may have closed a chapter in the Marvel Cinematic Universe, but the blockbuster factory is not slowing down and only expanding in scope and diversity.
Marvel Studios is kicking off Phase Four with high-wattage star power.
This profile on a "Ru Paul's Drag Race" winner is refreshingly honest, and if you were not already a fan, you will be one after seeing this.
Part thriller, part lesbian romantic drama, part 100-proof delirium, this film from Marie Kreutzer.
The mesmerizing journey of an undocumented trans girl in NY is the subject of this excellent movie produced by, and starring, over 50 members of the trans community.
As authoritarianism spreads like fallout across the world and nationalism increasingly replaces cooperation within and between countries, Romanian filmmaker Radu Jude's incisive new film lands like a hand grenade.
With a stand-out performance by Katie Findlay, the indie straight/gay rom-com "Straight Up" is charming even if it's narratively unsatisfying.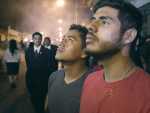 This stunning award winning coming-of-age tale with world-wide appeal is only the 2nd LGBTQ movie to be made in Guatemala.
The first official trailer for the live-action film version of the musical "Cats" has hit the Internet.
Leave the kids at home, "Terminator: Dark Fate" is getting an R-rating.
1 thru 10 of 13844 Stories