Top Story
Actor Connor Jessup, who starred in two seasons of ABC's critically acclaimed series "American Crime" and the queer film "Closet Monster," took to Instagra...
1 thru 10 of 13769 Stories
The Disney classic gets a complete redux in "Dumbo" on Blu-ray, DVD and Digital HD, directed by Tim Burton and starring everyone's favorite flying baby elephant!
A vivid and layered look at actor Mark Patton's fall from the limelight because of homophobia related to a panned sequel to a popular horror film franchise.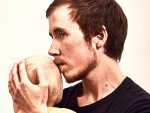 A touching documentary about trans man Freddy McConnell, who gave birth.
Directors Michael Powell and Emeric Pressburger's 1950 romance "Gone to Earth" is finally available on Blu-ray with an incredible release by Kino Lorber and their Studio Classics label.
Anne Bancroft's writing and directing debut addresses many pertinent issues — addiction, fat shaming, overeating and health — all in a surprisingly profound way. But it also boasts an array of perfectly-timed side gags that are rarely seen in modern film.
Unlike a scant 2016 Blu-ray release from Universal, Shout Factory (under the Scream Factory imprint) offers up a slew of special features to fans of Eli Roth's horror film.
Lasseindra Ninja brings vogue to young queer folk of French Guiana in "Fabulous."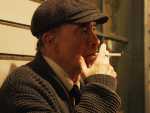 "Guest Artist" may not work as a great adaptation, but it stands as a testament to the importance of communal art.
This profile on a "Ru Paul's Drag Race" winner is refreshingly honest, and if you were not already a fan, you will be one after seeing this.
Jill Soloway, the Emmy Award-winning creator of "Transparent," has found their next gig: They will be writing and directing the upcoming action film "Red Sonja," which was previously helmed by disgraced filmmaker Bryan Singer.
1 thru 10 of 13769 Stories