1 thru 10 of 3639 Stories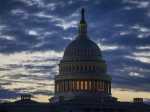 The number of furloughed federal employees seeking unemployment benefits topped 10,000 during the week of Jan. 5 - double the number of federal workers who sought aid in the previous week.
As the partial government shutdown moves through its fourth week with no end in sight, the economic blow is being felt not only by federal workers but also by business people, households and travelers across the country.
The partial federal government shutdown is complicating the already complicated process of getting and managing a mortgage. Here's how the shutdown is affecting homebuyers and homeowners — and what you can do about it.
British Prime Minister Theresa May faces a no-confidence vote Wednesday, a day after Parliament rejected her Brexit deal by a historic margin.
Delta Air Lines expects to lose $25 million in revenue this month from the partial government shutdown that is also creating checkpoint delays and long lines at the airline's Atlanta hub.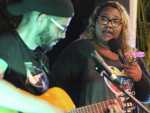 Reymar Perdomo combines her street performances with appearances at concerts and on TV programs, and her song has become the unofficial anthem of Venezuelans who have fled their country's economic implosion.
President Donald Trump's Cuba policy is driving hundreds of millions of dollars from the island's private entrepreneurs to its military-controlled tourism sector, the opposite of its supposed goal, new statistics say.
For years, cash languished at the bottom of the investment rankings - but suddenly cash is king again.
Global shares were mostly higher Tuesday as British lawmakers prepared to vote on a Brexit deal that has drawn strong opposition at home.
Hundreds of thousands of federal employees don't know when they'll see their next paycheck, and low-income people who rely on the federal safety net worry about whether they'll make ends meet should the stalemate in Washington carry on another month.
1 thru 10 of 3639 Stories